Environment´s information
The valley of Lizoain, built by 13 small villages that are watered from the North to the South along the river Erro. The areas of the valley are occupied mainly by fields of cereal. In this area there are at the same time agriculture with livestock. And there are also pines, beech, poplar and oak. The wet areas and all the riverbank of the river Erros there are sedentary populations of ducks and herons. On the South we highlight the locality of Urroz that belongs to the watershed of Lumbier-Aoiz. Its church Concepción, with aspect of fortress, is Gothic with some Romanesque elements and big altarpiece from 1576. In the urban set the fortress square from Ferial and some Gothic houses from the XV and XVI centuries, with blazon gate highlight. In the entrance of the village there is a Gothic cruise from the second half of the XVI century, protected by a shrine and with a Christ that is quite similar as the castle of Javier. On the Northeast we highlight Uriz, a beautiful village in a slope with urban structure, Gothic houses and defensive towers. On the East there is the reservoir of Usoz, framed between holm oaks and kermes oak and settled in a foz of two kilometers length. Close to Zalba can be visited the rural Palace of Zunzarren with two towers and access to the ogive arch. In the Valley of Lizoain there are megalithic such as the dolmen of Oirtzabal. In the isolated Galdurotz it is the old Romanesque church of Santiago with a Christ in the tympanum. Foces de Lumbier are a tourist attractive to have in mind.
Zalba
Quiet village of 20 inhabitants which belongs to the municipality of Lizoain of the council of the Valley of Arriasgoiti in the región of Lumbier-Aoiz and 24 km from Pamplona. The medieval church of San Juan with constructions of the beginning of the XVII century, it has façade which has three semicircular archivolts and a Baroque altarpiece from the XVIII century presided with a Romanesque carving of San Juan. There is a cruise of four stands next to the river and topped octagonal shaft in a capital on which the cross stands also with its epigraphic date of 1572. This cruise, like Izco, has carved a crucified in his ground floor. In Zalba there are good houses, some of them with excellent masonry as one of them which has arch dated in 1657. Also there is a similar towered building to others of the valley: cornered and quadrangular tower, loophole window, with added of cover with artistic eaves.
Tours
Pamplona, Roncesvalles, Selva Irati, Foz de Lumbier, Castillo de Javier.
Activities
Senderismo, Setas. Pesca.
WHERE TO GO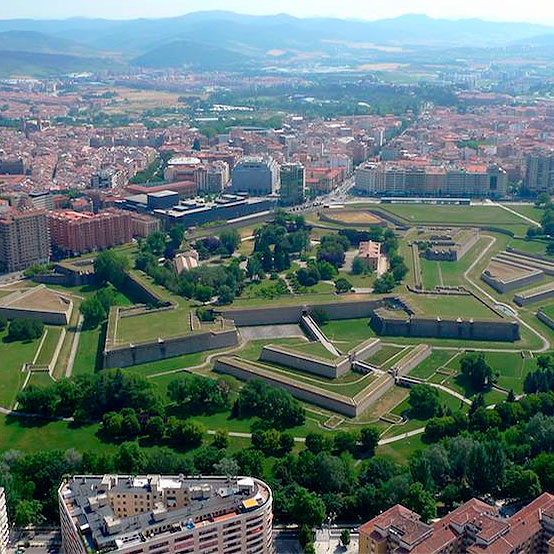 Pamplona
Pamplona invita a disfrutar pausadamente de sus parques y a callejear por su casco antiguo; invita a degustar su gastronomía y sus populares pinchos, regados con un buen vino, disfrutar de festejos ún...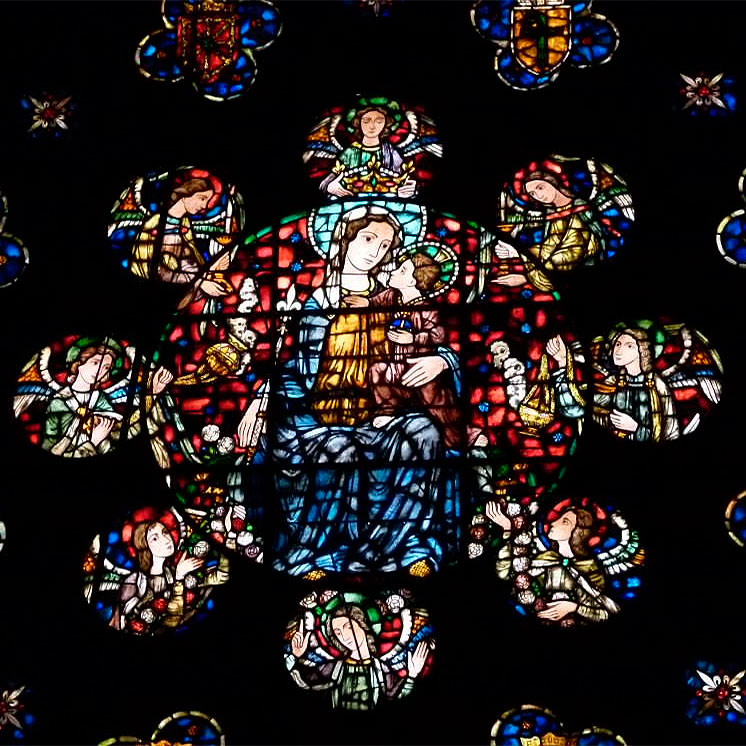 Colegiata de Roncesvalles
Orreaga/Roncesvalles es entrada del Camino de Santiago desde Francia con leyendas de Carlomagno y Roldán. Cobijo de peregrinos durante siglos y hoy, también, enclave turístico jacobeo de primer orden ...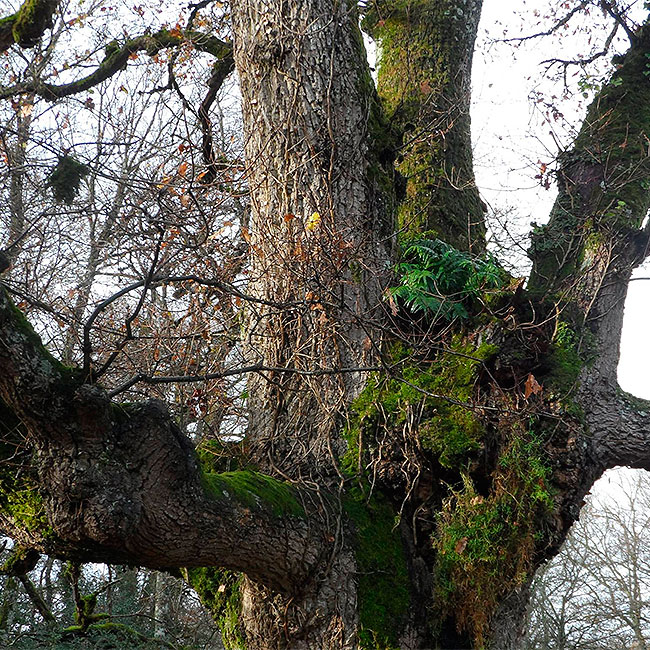 Robledal de Orgi
Bosque milenario, único testigo de los robledales húmedos seculares de Navarra con gran interés ecológico. Área Natural Recreativa con zonas de acogida, paseos y de conservación. Un paisaje singular q...
UPCOMING EVENTS
Especial Semana Santa en Navarra
En Pamplona, del 18 al 22 de abril
No tendremos la fama andaluza o castellana, pero nuestra Semana Santa es para vivirla. Si has decidido venir a visitarnos, te presentamos los actos religiosos más destacados además otras propuestas n...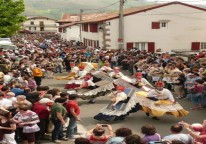 Nafarroaren Eguna (Baigorri-Iparralde)
En Saint-Étienne-de-Baïgorry, 28 de abril
Fiesta tradicional, que se celebra anualmente en el pueblo vecino de Iparralde (Baigorri). Una cita de hermanamiento de Navarros Durante todo el dia, en la pequeña localidad hay artesanos, dantzaris,...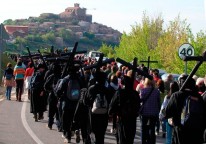 Romerías a Ujué
En Ujué, 1 de mayo
Se festeja el domingo siguiente al 25 de abril, día de San Marcos, y a ella acuden multitud de vecinos de la merindad. Ataviados con túnicas, portando cruces y a veces incluso descalzos y con cadenas,...